Beauty is part of what people consider but there are also other values like culture and one's intellect that the judges look out for in beauty pageants. I think people choose to misinterpret the relevance of beauty contests but their significance is evident to everyone. The girls that take part in these contests turn out to be responsible young women who engage in activities that build the nation.
Nidhi Vaishnav, a contestant participated in the Mission Dreams Miss India 2023, answered few questions in the Interview conducted by Mission Dreams.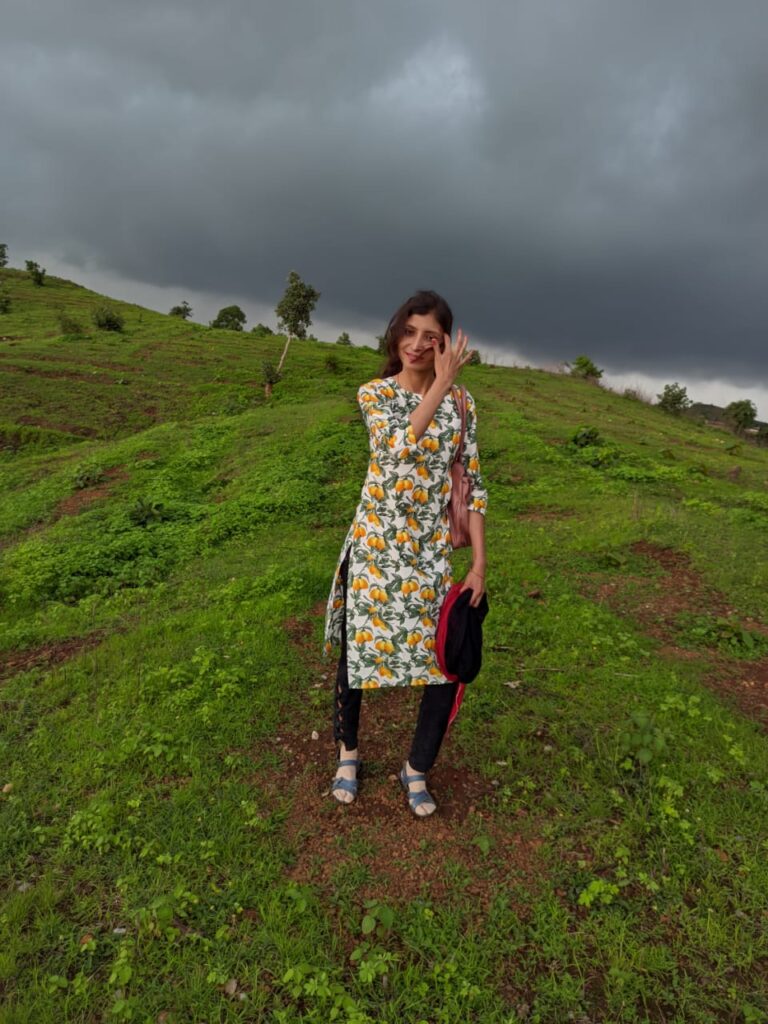 Tell us about yourself.
Answer: My name is Nidhi Vaishnav. I'm from Mandla, Madhya Pradesh. My hobbies are dancing and reading. As I'm strong and hardworking, I love to complete the task given and I love myself.
2. What celebrity do you idolize?
Answer: I follow BTS, band of South Korea. As they come from the small place and have gained immense of success today, they inspire me a lot. And as an Indian, I follow our honorable Prime Minister Mr. Narendra Modiji, because he has struggled a lot in his life. Also he is a religious person, a true patriot who keeps our country and army at the foremost top, and is fully dedicated towards our motherland India.
3. Talk about your plans, interests, and how you will obtain your future.
Answer: To follow my future plan, I have to work harder and even smarter without quitting and facing the rejections in life. Not only I have to think, but have to prove it with my actions. Never give up. Always focus in your work. I follow Sandeep Maheshwari and he says that always select the work which your passion can follow.
Don't only think, but start for it. Don't only promise, but prove it. Not only talk, but show it by your actions.
By this all, we can surely make our future bright.
4. Tell us about a challenge that you experienced and how you overcame it.
Answer: As challenges are the part of human life, we all are aware of the same. Many challenges have come in my life, but the most challenging one was in the year 2018, when I got severely wounded on my right foot. It was so deep that I used to think whether I will be able to walk in the future or not. But it was God's blessing and my confidence that everything got right and I can walk and even run now.
5. What do you think is the biggest problem facing young people today?
Answer: The biggest problem today our young generation facing is the job. Each and everyone is running behind the job. They even don't know the aim of their life, what they have to do, in what field they have to make career. Each and everyone is just running behind the money. Every person wants to be happy and successful. But we as a youth are so much burdened and under pressure of achieving this, that we are cutting ourselves from family and society. 
Everyone wants to be successful, but they don't follow their passion, that's why the don't get success and satisfaction in their life. The only way to get success is to chose the work which suits us and our passion, otherwise failure will remain with us.
Mission Dreams believe that beauty pageants are channels of various public campaigns or behaviour change, the fact that these girls get a chance to be part of this, places women at the forefront of building our country. Beauty contests have an impact on women empowerment because they give a platform for the girls to be heard on different levels, and most importantly, it places them in leadership and mentorship roles.